This past week, Palo Alto Networks hosted our very first Intern Tech Week to give our interns the chance to connect with teams from different branches of the company. It was an opportunity to not only learn more about Palo Alto Networks products but also see how they are made.
We kicked off the week last Monday with a deep dive from the creative minds behind AutoFocus. Scott Simkin, Senior Threat Intelligence Manager; Bilal Malik, Senior Product Manager; and Farshad Rostamabadi, Software Engineering Manager, discussed how they worked as a team to create a game-changing product that provides actionable threat intelligence to businesses and governments.
Tuesday began with a field trip to Flex to discover how our products are made. Vonnie French, Vice President, Supply Chain Operations, and her team provided an overview of the manufacturing organization and took the interns on a tour of the factory to see the entire cycle, from where the products are built to how they're packaged and shipped to our customers.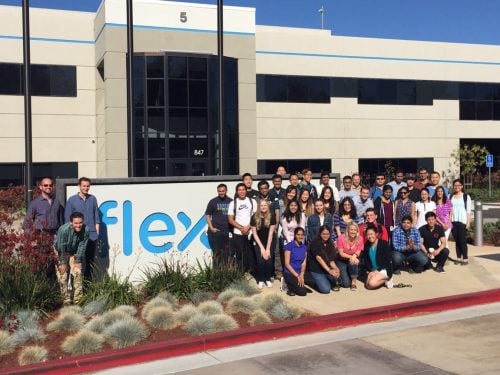 The interns then met up with their hiring managers at Baylands Park to enjoy some good eats and fun outdoor games.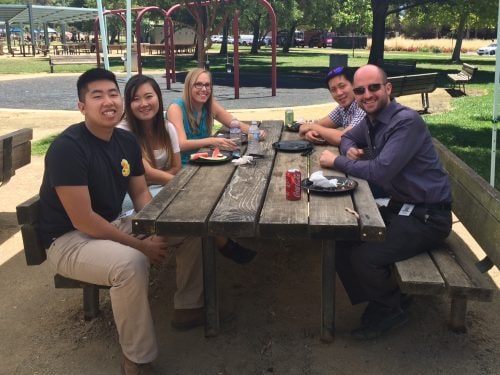 On Thursday, we got to find out what goes on in the mind of a hacker! Bryan Lee from Unit 42 stopped by to discuss what motivates hackers and what the future looks like for the cybersecurity industry. Ashwin Dewan, an intern from Product Management, learned a few new things from Bryan. "The presentation from the Unit 42 researcher helped me understand the company mission and vision," he said. "Palo Alto Networks exists because hackers do, and understanding what a hacker is, and does, is as important as understanding any particular part of the platform."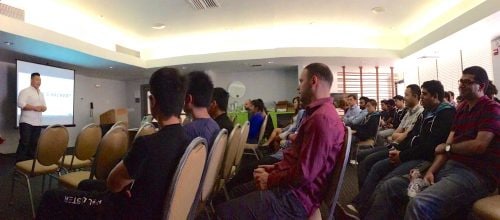 We ended the week with a great talk by our InfoSec Team. Rinki Sethi, Senior Director, Information Security, led a presentation with Lucas Moody, CISO, and other Information Security experts. This engaging panel discussed how they work to protect our brand and people using our best-in-class products. They also led the interns through an exercise of thinking through risk assessments, giving them a glimpse of what our customers do on a daily basis.
One of the main goals of our Summer Intern Program is to provide our interns with experiences that offer them a meaningful connection with our business. By hosting this Tech Week, we wanted our interns to learn more about the company and our products and get a glimpse into what our culture is truly like.
We think we achieved this because, as the week wrapped up, Channel Operations Intern, Jennifer Lu, said, "Seeing all the different people that made time for us interns, from Nir [Zuk] to Unit 42 to the InfoSec team, I really felt like I was part of Palo Alto Networks. I could clearly see the incredibly supportive, humble, and collaborative culture from every person I met at Tech Week! We are thankful for all of the great speakers we had this week and we already can't wait for next year!"